New writers often struggle to understand the difference between showing and telling
But, Most of the authors know these differences, and yet they fail to maintain the balance between showing and telling.
If you're one of them, bookmark this article that has over 300+ Show Don't Tell Examples. These sentences are completely at your disposal. You can use them in your writing as they are. (Just put us in attributions, it'll make us happy).
Before I begin, understand that there are 7 different types of imagery in literature:
Visual
Auditory
Olfactory
Gustatory
Tactile
Kinesthetic
Organic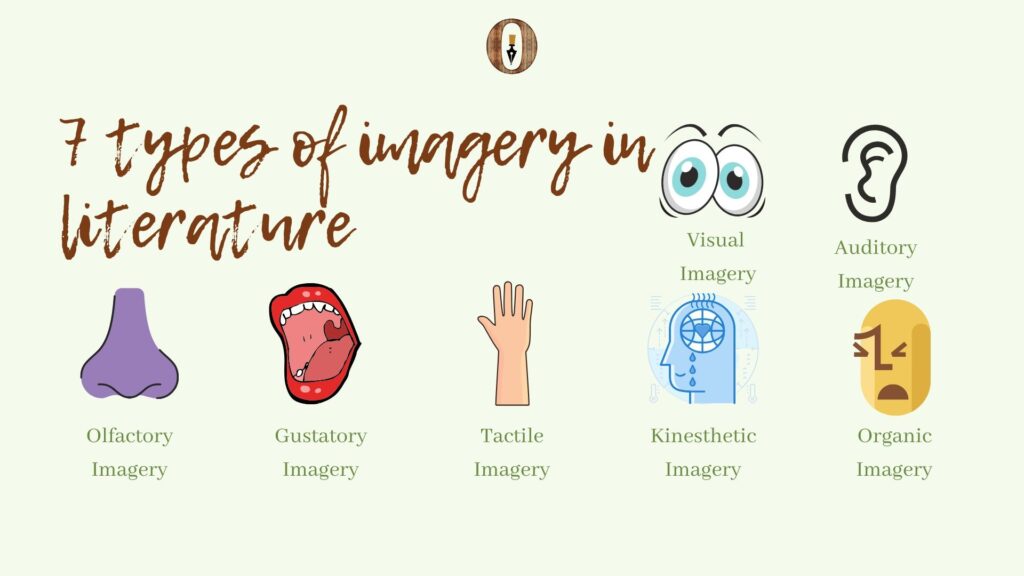 In this article, I'll talk in-depth about auditory imagery.
Auditory Imagery Literary Examples:
Anything you introduce in your story should have a sound, a voice so the reader is able to hear it/them, know what is their sound, their tone. Auditory imagery brings the sound of the objects, characters, and emotions in the story right out to the ears of the reader.
The background and setting of the story will play a great role in determining how a person/ character sounds. Whether they lisp or stammer, if there are a number of objects in a congested room, if the hall is big and empty enough for a voice to produce its echo. Auditory imagery takes care of all these. Take a look at the following examples:
The clank of the keys
The clang of the plates
Crow of the rooster in the morning
The chirping of the birds
Whistling crescendo of the nightingale
The rustle of the papers
Pitter-patter of the rain
The tapping of nails on the table
Clap of hands
Buzz of the bees
The whistle of the wind
Howling wind in the stormy evening
Murmurs in the silence
Whispers of the air
Flapping of wings
A drizzle of water on the tin can
Gurgling baby
Rattling breath
Cracking of neck
Cracking muscles
Clogging drains
Gulping down the throat
Heavy breathing
Clicking tongue
Snapping of fingers
Clearing throat
Growling/ Roaring Groaning/ Moaning/ Grunting? Grumbling/ Muttering/ Stuttering/ Stammering/ Sighing/ Soughing/ Wailing/ Crying/ Sobbing/ Snivelling/ Whining/ Whimpering
Deep/ Raspy/ Gravelly/ Croaky/ Singsong/ Smoky/ Throaty/ Guttural/ Strident/ Honeyed/ Plummy/ Husky/ Gruff/ Hoarse/ Flat/ Shrill/ Quiet/ Monotonous/ Toneless/ Tiny/ Thin/ Thick/ Nasal/ Breathy/ Soft/ Raucous
The lapping of water in the river
The popping of the cork
Clattering of forks
Din of the bell.
Before you leave, check out these 110+ examples on Olfactory imagery to empower your 'Show don't tell game.'