This article is going to provide you with full-fledged information on how to get a book published in both print and e-reader.
Along the path of writing and publishing, many authors find themselves committing mistakes. You may have written a masterpiece, but you may find yourself lagging in terms of editing, formatting, publishing, or marketing.
Before we get started, let us define who a self-published author is:
Self-publishing authors, these days, aspire to bring out a fantastic finished product. For this purpose, they either do a few parts of the book publishing themselves or hire a professional for services like Book Cover Design, Editing, Formatting the Book.
Self-publishing authors, unlike a few years ago, consider their book to be an intellectual property that will yield them a revenue.
Self- publishing authors, now, define success as the sense of creative fulfilment alongside a long term revenue from the book sales.
Self- publishing authors, these days, take control of their writing career. They build a global platform to widen its market with various other activities. Like blogging, a website with solutions for new and aspiring writers.
Why do writers want to know how to get Self-Published?
There are varied reasons as to why self-publishing is maturing and being chosen by many writers.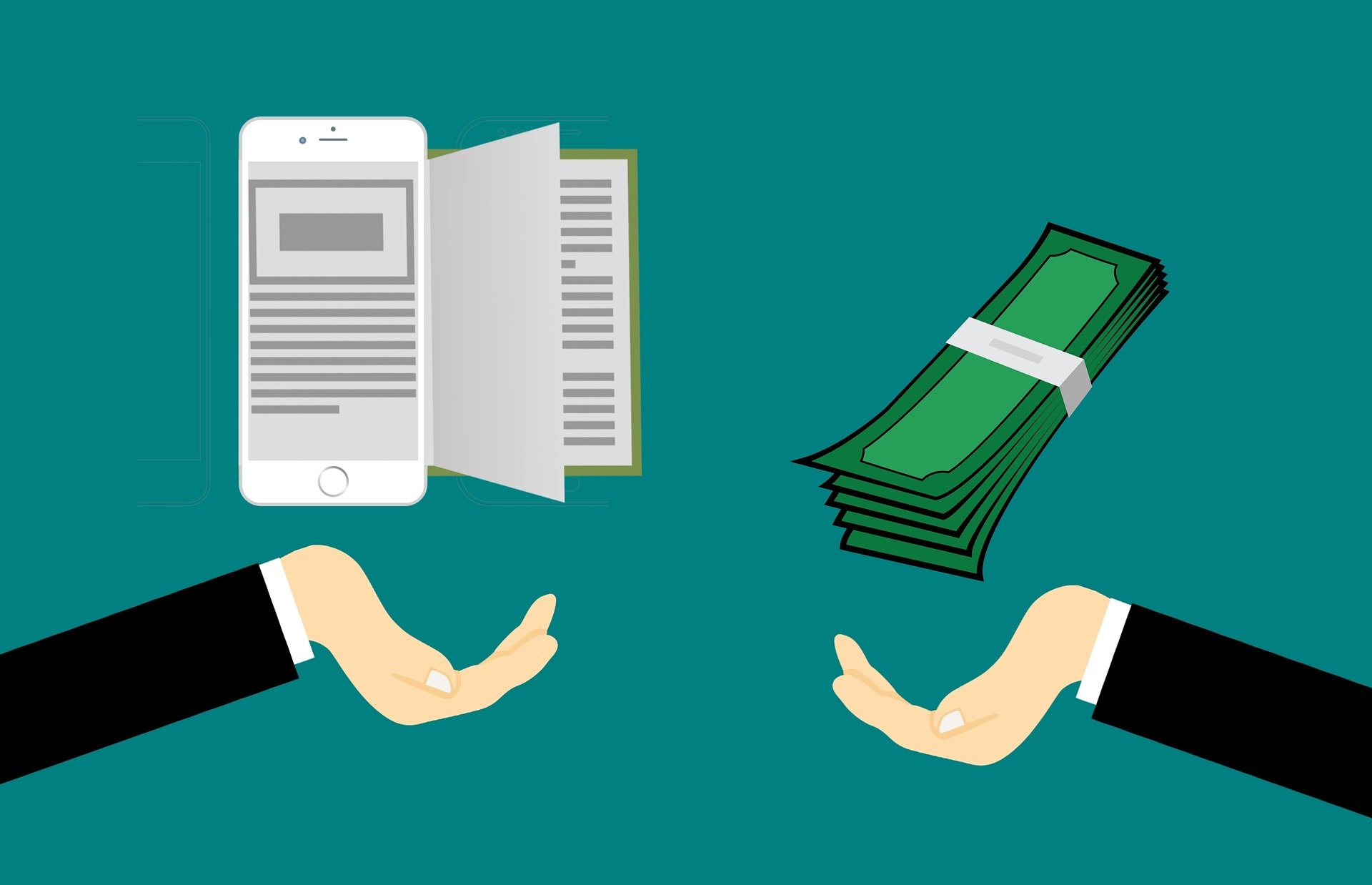 Creative Independence
As Joanna Penn says "You don't need to ask anyone's permission to write or publish. You can write whatever you want and publish whenever you want."
Self-publishing a book allows you independence and control over how your book looks, the book cover, the book title, and the pricing. You get to choose where you want to sell the book. It's up to you in which version you'd bring out your book for the readers.
Speed of Publishing
Unlike in traditional publishing, you don't have to wait for a whole darn year to get the feel of your book in your hands. In self-publishing, the speed is reduced to the hour-length when it comes to publishing an ebook.
On Amazon KDP, you can have your book live in the online market in less than 24 hours. For print books, the process has reduced to roughly a couple of months or a few weeks. So is the case with the audiobooks.
Revenue
It's no surprise that the royalty in self-publishing is higher than that in traditional publishing. Sure, there is a cost of getting your book edited and the book cover designed. But the original cost of publishing is typically free.
Kindle publishing costs you nearly nothing. Hence, the revenue generated from your books is pure profit and adds to your income.
Self-publishing your book as an ebook will fetch you from 35% to 70% royalty. And if you are selling the book on your website, you can earn up to 90% royalty.
Transparency of Sales
Kindle publishing enables you to check on your sales and income. It refreshes every few hours.
You have the transparency of how many books you have sold, how much people are reading. Amazon pays the authors on the basis of the pages read.
All the royalty that you earn from the book sales appears in your bank statement. So, there is a transparency of income too.
But it's not all Easy as a Pie!
Self-publishing is not an easy job. To be well-versed with the process of self-publishing, you have to know how to edit the book, how to design the book cover, formatting the interior of the book.
Basically, you have to have an experience of all these things before you can set to working with professionals.
It won't do you any harm to learn those new skills besides writing a masterpiece. In fact, down the road of self-publishing your book, they will prove beneficial.
You will be able to tell the difference between what will sell and what will not. And eventually, for your next book, you will be a step ahead.
Steps to self-publishing your Book
Before I proceed with the process of self-publishing, I would like to discuss the prerequisites of publishing your book.
Write a wonderful book!
By wonderful, I don't suggest you write the best book. I mean that you write your book the best you can.
And to make it more wonderful, reach out to a professional editor and proof-readers. Because these people are going to give you an insight into how you can better your book, rectify the big chunks of mistakes and improve it in terms of language, grammar, and general typos.
If you are considering publishing, then it means that you have already written your book to perfection, gotten it read and reviewed by the beta readers, edited it the best you can.
Define Success for Yourself
For some authors, success is making millions with their book. For some, it's not the money. It's the recognition as a great author, winning a literary award, receiving critical acclaim.

Tweet
Before you step into the self-publishing world, define what your goals for success are, know how you want to succeed with your book(s).
Differentiate and decide between the two extremes i.e. the monetary success and literary success.
Determine if you are successful in thinking that the local bookstores have your book(s) on their shelves.
Or you aspire to make a full-time living with your stories, books and writing.
They may sound dreamy, and yes, they are. Because the reality lies somewhere between all of them.
Yes, you want to make money with your writing so you never have to take on someone else's job.
Yes, you want recognition and appreciation as an author, because well, why else did you start writing!
Yes, you want a million happy readers who await your next book with enthusiasm.
It all depends on how you define success. It is all up to how you want to present your work to the world. So, decide and determine your goals in advance, so that you know when you hit them!
An awesome Book Cover Design
A professional book cover is as essential for a book as salt and pepper are for a dish. Without a great book cover, your book is most likely to be lost in the crowd of millions of books.
As important as a book cover is for the publishing process, it is significantly vital for the marketing process.
To find the best and the most appropriate book cover design, go through the bestselling books in your genre and screenshot the ones you liked the most. Keep an eye out for the common details like imagery, text and design elements.

For example, books in historical fiction or fantasy usually feature dark backgrounds with the imagery of swords, crowns, caves or clouds.
Similarly, Non-fiction books are easier to research. Because the design elements in those books are mostly text-oriented and a catchy title.
Check this out to know the requisites of designing a book cover. Have your cover designed as per each format (ebook, print book, audiobook) at the same time. Because this practice will get you a better deal at an economical price.
Never design your own book cover unless you are a professional designer. Seek a professional's help; they have an eye for detail which you might miss.
Never be afraid to revamp or redo your book cover. Many authors feel a surge in their book sales after they replace their book cover with a better one.
Write a Blurb that sells
The blurb or a sales description of your book is what will make the prospective reader flip through the pages and possibly take your book home.
Writing a book can be difficult, but what can be more difficult is extracting the essence of your book and breaking it into a few words. And these words determine whether your book is worthy to be put in the shopping cart.
To write a book blurb, think of yourself as a reader and observe what kind of sales description can stop you mid tracks.
Again, research the bestselling books in your genre before you set to writing your own book blurb and model out the elements the authors of those books have used.
Do not copy their blurb, just keep an eye out for details like a hook, a question at the end, the character's name, conflict in the character's story, etc.
For non-fiction books, focus on the solution to a problem your book is providing in a way that it hooks the reader into reading more. Have a look at the table of contents of those books. You can conjure your own book blurb with the help of those.
Check this out if you need help writing a book blurb and want to know how to write one. You can also seek professional service exclusively for writing best synopsis, book blurbs, book descriptions. Here is the list of the books you can refer:
Gotta Read It! 5 Simple Steps to a Fiction Pitch that Sells by Libbie Hawker
Mastering Amazon Descriptions: Copywriting for Authors by Brian Meeks
You can use an online generator for creating your book blurb. After creating one, you will be required to copy and paste the blurb into the self-publishing platforms using HTML format or PlainText.
Categories and Keywords
These are the words that the bookselling websites use to categorize your book. Metadata includes all these words and it helps the readers find your book. The metadata of your book must include the following:
Title
Sub-title
Book Blurb
Categories
Keywords or Key Phrases
Author's Bio
The advantage of being a self-publishing author is that it gives you the freedom to change those keywords as per the changing trends. You can change the title, book blurb or even the keywords of your book to make it appear in the top list of the reader's search.
Avoid putting your novel in the category of Fiction/ General. Because there are already millions of books in that category that your book will be lost.
Make sure the categories you choose are specific like Crime Thriller, Psychological Thriller, Action Adventures, Historical Fiction, etc.
Deciding keywords is not as much of a tough task. All you have to do is type in the amazon search bar. The most popular searches automatically appear in the drop-down. Try out different combinations and you will be able to find out what works best for your book.
There are various tools out there which can help you research the best keywords for your book's metadata description. Some of them are:
The Format and The Interior of your Book
We have an elaborate article on how to format your book's interior which will direct you on the kind of format you choose for your print books and ebooks. It also speaks of the typeset you should prefer to the fancy ones and the size of the book.
Formatting the interior of your book means making your book readable for the readers. Your readers shouldn't leave comments in the reviews that your book was too poorly formatted that they couldn't read it properly.
To avoid this, the interior design of your book becomes important.
Also, the kind of format you use for different ebook platforms. Example: Mobi for Amazon KDP and ePub for the other stores.
Our recommendation is for these formatting tools available:
The tricky part is when your book contains photos and images. The size of the file will automatically be bigger considering the number of images you are using in your book.
How this affects the cost of self-publishing is the publishing company charges a higher delivery cost in the pricing setup, as Amazon does.
Consider the size of the images, and cut the images immediately if for a second you feel some of them aren't needed at all.
There are different formatting tools for different genres of the books:
Kindle Kids Book Creator for children's books
iBooks Author for children's as well as textbooks
Kindle Edu for Textbooks
Before you try your hand at these tools, watch their tutorials and learn how to use them.
The best you can do is hire a professional to do it for you. There are many professionals you can find on Fiverr.com for this purpose, and the cost is minimal, too.
How to get an ebook published
There are hundreds of most popular sites for self-publishing your ebook. Amazon KDP, Barnes and Noble Press, Kobo, Lulu Self Publishing are there, to name a few.
Apart from that iTunes Connect, BookRix, Smashwords, Nook Book Press, NotionPress, CreateSpace, IngramSpark are some of the companies for self-publishing an ebook.
All these platforms have similar fields. The look and style may slightly vary but each of these platforms is easy to use. And in a matter of a couple of hours, you can self-publish your book as an ebook.
Following are the requisites to get an ebook published:
Book Title
Enter the title that is on your cover; no need to stuff keywords just for the people to find it and then ignore it just quickly. Don't add 'historical fiction' or 'paranormal thriller' in your title. These are categories. We'll get to them too, shortly.
Subtitle
It is optional. Your book may necessarily not have a sub-title. Ignore it if the book doesn't have one. In case, it does, add the subtitle. Here you can add a few of those keywords that are mentioned above.
Series Title
That's for those books that come in series. These books are often linked together on the book stores online. It is important because, at the end of the first part of your book, the readers will be notified of the next part in the series.
Edition Number
Edition numbers are important if you plan to update your book over the months or years.
Publisher
That is your publishing company name, and it is completely optional. Because you wouldn't need to, in the first place, if you are self-publishing your book.
But in case you change your plans about getting your book published in the print version, you can always add the name of the publisher.
Sales Description
This is the book blurb that has been talked about earlier. It is highly important because it is going to be the determining factor that your book is worth being bought and read.
Contributors of Book
It's the list of all those people who helped with the writing of the book: Author, Co-author(s), editors, translators and other people/ parties whom you consider worthy of being accredited.
Language
Which languages your book is available in. This specifically suggests that self-publishing takes place in many parts of the world for many parts of the world. So, translations of your book(s) are going to help in widening your readership.
ISBN Number
This, too, is completely optional. You don't need to add an ISBN number if you are self-publishing. But it won't be bad if you have one and decide to add it. You can also request an ISBN number from the publishing company. Kindle books have their own ASIN numbers used by Amazon.
Publishing Rights
Select "This is not a public domain work and I hold the necessary publishing rights." when you are self-publishing your ebook.
Book Cover
Upload the HDR book cover design. Ebooks usually require only the front cover. Since you are a self-publishing author, you have the freedom and control over it and can change it later when you feel like.
Upload the File.
Remember the formats before finally hitting the 'Upload' button. Mobi for Amazon KDP and ePub for other stores. Verify and double-check all your books details. Fix all the mistakes or errors.
Once satisfied, upload your file. After uploading, they show you the preview of the file. Check it carefully for the inevitable typos. Fix them and then re-upload it.
Pricing
Most self-publishing companies have country wise pricing system. Most readers are used to seeing the price of the books ending with .99. So select the price accordingly.
Amazon offers 70% royalty for the books priced between $2.99 and $9.99. Pricing below that will fetch your 35% of the royalty.
Other self-publishing platforms do not have specific restrictions regarding royalty.
Kindle Unlimited and Kindle MatchBook
There's no harm in putting your book for Kindle Unlimited users. KU users pay a fixed amount to the Amazon for borrowing books. And Amazon pays the authors accordingly.
Kindle MatchBook is for the authors who have their book available in both electronic and print version. If a reader has the print version of your book, he can buy the ebook at a reduced price.
Save and Publish
After all these things, it's time for you to click on save and publish your book. Your book is ready to be live. It typically takes around 4 to 24 hours for processing and after that, it goes live.
Congratulations, your ebook is now live! You are a self-published author!
If you later decide to self-publish your book in the print version, the following is the process of that too.
How to get a Print Book Published
Before I answer that, know why you want to self-publish a print book. You pay a considerable amount of money to get a fixed amount of copies published.
In the hopes that your book will be the only thing, the readers and customers will look at. In today's world, that is not only an unintelligent idea but also a very expensive one.
POD or Print-on-demand is the option that saves you thousands of bucks and keeps your revenue on track.
While publishing the ebook, you select the option of POD service. And when a customer places an order for a print version of your book, it will be printed on his/her/their demand and sent directly to the customer.
POD actually has awesome benefits:
No unnecessary printing cost
No inventory management cost
No piles of book copies lying in your storage
No Shipping or Packaging cost
Ultimately, no landfilling.
Option for multiple formats
It is no longer the standard paperback format. You can have multiple formats created for your book, namely: Paperback, Hardcover, Large Print editions, etc.
And they can all be available on POD. Apart from the multiple formats, you can have the options of a special paper, black and white, full color, or images only colored.
These are all add-ons and will obviously impact pricing. But you are the boss here and you have the freedom to choose what to go for depending upon the type of book yours is and the type of market you have launched it in.
And this creates your author brand. When you bring out the books with similar elements or colours on the book covers like Haruki Murakami's books, you become distinguished.
How to publish the print book.
I have discussed most of the elements required in publishing a book earlier. But there are a few extras that I would like to share with you.
Distribution Channels
Libraries, Academic Institutes, Bookstores, International Book Fairs, Online Book Stores, Book Retailers are all the distribution channels.
You can reach out to these channels for a wider distribution of your books. Self-publishing companies like NotionPress Publishing include some famous Book Stores and Online Book Stores where your book will be available.
Some publishing companies offer a higher royalty if the book is purchased directly from their website.
Pricing
The pricing system is different in the print version of books. Paperbacks, Hardcovers, Large Prints, Full-coloured, Black and White will all have a different price range.
If your book is ordered with a special paper option, the pricing will obviously be higher than the one with normal paper.
That means you will calculate the price of your book based on the format and the layout of the book.
It's time for Publication
Now that you have done all the hard work, it's time to submit your book for publication. The POD service updates you for review to see if there occur any errors.
You can request a proof copy of your book to check it for yourself, to look for any typos, printing errors or spelling or grammatical mistakes. Or you can also do it online.
Once you are confident in your book, you can mail them an OKAY and place an order for author copies.
Signing Off!
You are an author now. You have self-published your book as both an ebook and a print book. Now that all is done, it's time for you to market your book. You want your hard work to pay off. You have written the best book you can and want people to read it. Get ready for the action and take the plunge at marketing your book!