Learn how to write an autobiography about yourself, understand key differences between autobiography vs biography, and autobiography vs Memoir
Have you ever tried writing an autobiography as a school/college assignment? I am certain you would have. It's a typical academic assignment; if you are a student, you will likely come across this task sooner or later.
There is a lot more to be able to describe your life on paper than meets the eye. Writing an autobiography will introduce you to people and help you get to know yourself better. This article touches on everything you need to know to complete the task. Even more useful if the one reading this article is a writer.
Before we discuss how to write an autobiography, let us first have a look at what an autobiography is.
What is an Autobiography?
An autobiography is a work of self-writing that covers the course of the author's life. It is a nonfiction account of a person's life told from their perspective. It also provides readers with an unmatched level of intimacy because it is a first-person narrative.
Structure of an Autobiography:
Autobiographies are traditionally written chronologically. However, Joseph Campbell's 'Hero's Journey' structure' is slightly different from the conventional structure. A "hero's journey" format can grab a reader's attention and compels them to read more.
1. Traditional Chronological Order
I. Foundation: Family, school, friends, home life, childhood experiences, community, home life, childhood experiences

II. Adversity: Pivotal moments in life are shaped by adversity

III. Conclusion: Lessons learned after overcoming hardship
2. Joseph Campbell's 'Hero Journey's Structure'
I. Adversity: a life crisis or pivotal moment that shaped their lives

II. Foundation: Experiences as a child, family, community, school, friendship, and home

III. Conclusion: overcoming adversity and learning from it
Autobiography vs Biography
Biography and autobiography are classic literary forms that depict a person's character traits and life story. The major difference is that a biography is an individual's life story written by someone else. At the same time, an autobiography is an expression of a person's life written by the author.
An autobiography is written in the first-person perspective, whereas a biography is written in the third-person perspective. Similarly, an autobiography is intended to express the narrator's life experiences and accomplishments. In contrast, a biography introduces and informs readers about the subject and his life. Here's a summary of autobiography vs biography:
Autobiography vs Memoir
These two terms are used interchangeably. Hence the confusion is valid. The memoir focuses only on a part of the author's life, while autobiography usually covers the author's entire life. A memoir is not as comprehensive as an autobiography.
An autobiography is usually about a famous personality, but a memoir can be about any person, famous or not. In addition, memoirs are lenient with the chronological order of events, unlike an autobiography that sticks to a traditional form of arranging incidents.
Before you learn how to write an autobiography, it's important to understand the types of autobiography writing:
Types of Autobiography Writing:
1. Full Autobiography
A full Autobiography is a comprehensive piece of writing wherein the author gives an account of his entire life. Everything is covered in this writing from birth to the present.
Writing an autobiography could be to leave a lasting impression, inspire the masses, or make peace with the past. The author may choose this type of writing, especially when their life differs completely from others.
2. Autobiography essay for college
This autobiographical writing is generally submitted along with your other required documents for admission. With the help of this essay, you intend to introduce yourself to the admission officers and convince them that you are an eligible fit.
To write a solid autobiographical essay for college, students must put together an exceptional conclusion where they summarize their papers' arguments or leave a strong message.
3. Memoirs
A minor difference between a memoir and an autobiography is that a memoir talks about a specific incident or time in the author's life, unlike an autobiography. It discusses a time or an incident in detail.
Memoirs are often written from the first-person point of view. The authors limit the narration to their own experiences and avoid incorporating other people's stories.
4. Personal Essay
A personal essay, the shortest style of autobiographical writing, is the type of writing where you share your own story. To be precise, it is an essay about oneself. You put your thoughts and emotions into it to make it personal. This writing style is more intimate than others as you share your personal experiences. Such a paper typically concentrates on a single event, time frame, individual, etc.
Anyone who wants to learn how to write an autobiography, here's a strong recommendation: read any three of these books if not all. By the time you'll finish reading these, you'll have a strong understanding of how to start off an autobiography, you'll also be able to understand autobiography vs biography.
Autobiography Examples
This autobiography is a collection of entries from Anne Frank's diary. At the same time, she and her family hid during the Nazi occupation of the Netherlands. In her daily writings, Frank shares personal details about her family's crushes on boys, her religion, and the tragic aftermath of the war.
The remarkable life of Nelson Mandela is documented in this autobiography, from his early years spent in Mvezo, South Africa, to his formal schooling and the practice of law. Mandela's role as one of the most brilliant leaders of our time is further cemented by the book's coverage of his time in jail and his extraordinary rise to the presidency.
Malala has become a symbol of strength, resilience, and hope for the young generation. Writing served as the foundation for her activism; therefore, it is quite fair that this autobiography continues that narrative. It's an excellent book for anyone who wants to learn how to write an autobiography.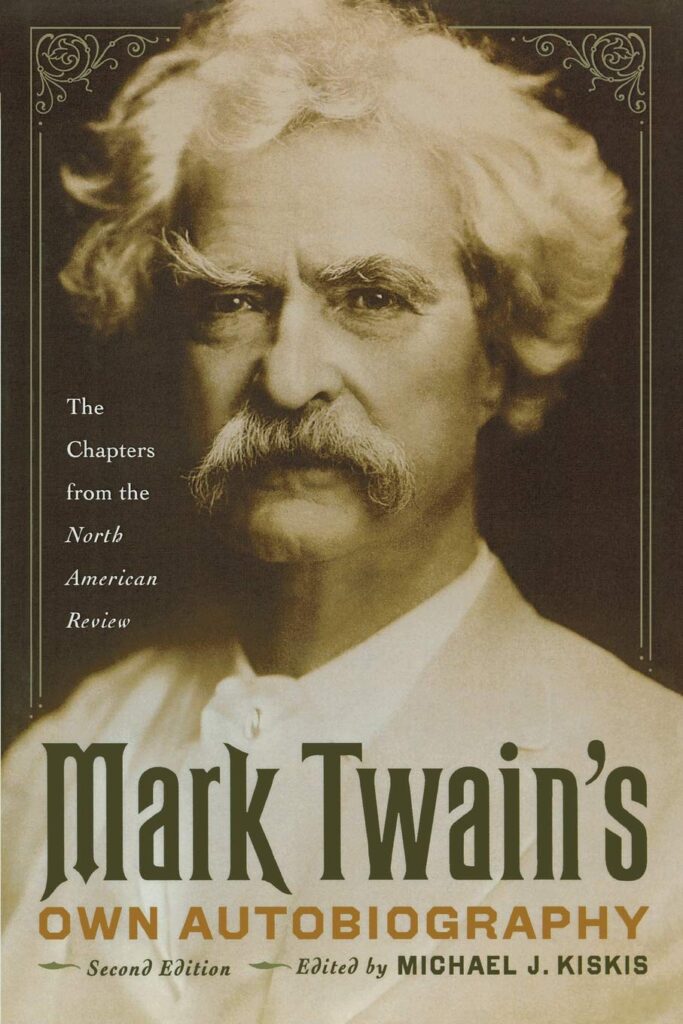 The story of Twain's life differs from conventional autobiographies in that it is composed of reflections on his exceptional experiences rather than following a chronological order. It is based on the 5,000 pages of memoirs he left for the University of California at Berkeley before his passing.
The reader gets a glimpse into pre-partition India through this autobiography. Additionally, Kalam exposes readers to the optimistic viewpoints and concepts that contributed to his success. Finally, the book explains Kalam's rise from obscurity and his personal and professional struggles.
How to Start an Autobiography Essay
Although writing your own story is not rocket science, you might need help with where and how to begin or arrange the order of events.
If you are keen to know how to write an autobiography, the following topic will walk you through the steps involved in writing an autobiography. You'll also learn how to start off an autobiography.
1. Refer to an example
Before you jump into writing, you should first read through a few examples of famous autobiographies. This stage has three objectives: to see a perfect example of an autobiography, to understand the overall tone, structure, and format that apply to this type of writing, and to get motivated.
2. Do a Deep Dive
Go back to your childhood, visit familiar places, check if you own anything from when you were a kid and write down what you remember. The process may involve visiting your hometown, speaking with your parents about your upbringing, and reminiscing about your past. Do not hesitate to add as many details as possible, whether negative or positive.
3. Focus on the Highlight of your Autobiography 
In general, people who write autobiography recount their entire life in it. But there is usually a central message that they deliver through their writing. Hence, you should have a clarity on the message that you want to convey through your work. Without a focus point, you might end up sharing information that is not inspiring. You must narrow your attention to one particular experience, memory, place, etc. 
4. Make a Detailed Outline 
Even though many writers overlook this stage, creating a solid outline can make the writing process easier and more effective. Several factors point to the importance of planning. Most importantly, creating an outline ensures that you will stick to the proper structure and order and won't skip any crucial information.
Here's an example outline template:
Introduction – to give context to your readers 
Body – the sequence of events (details, facts, and a smooth transition between every topic)
Conclusion – summarize the important ideas, mention your thoughts and what you want your audience to take away from it. 
5. Work on the First Draft
Now that you have your outline to help you start your draft, ensure you follow the right pattern to avoid missing key points.
6. Take a Break
After you've drafted it, give it some time. Then, focus on other tasks to give yourself and your writing some breathing room. This will help you feel emotionally distant from your draft and judge your work better. Although it can be difficult to critique an autobiography as it is about the life you've led, it still needs to be reviewed, revised, and edited. 
7. Proofread
No matter how interesting your subject is, if the text is written poorly, it won't matter. So make sure you give adequate time to proofread and carefully check your essay for errors in spelling, punctuation, grammar, style, and other aspects. This is one of the most important tips on how to write an autobiography.
8. Get Feedback
No matter how thoroughly you edit your writing, refining is always possible. Given this, having a second person read your essay and provide feedback is good. In addition, they should be able to read your autobiography from a fresh angle and pick up on details you have missed.
How to Write an Autobiography for Beginner
Here are some more tips on how to write an autobiography that looks flawless.
Use the first-person perspective. An autobiography is supposed to be a personal and intimate form of writing, so it is advised to use the first-person perspective to establish a connection with your readers.
Read enough examples. The more you read, the better you grasp the writing style. Take a look at the above examples mentioned in this article.
Show, don't tell. You should include as many sensory elements as possible because this writing is supposed to evoke strong emotions. Such information will keep your readers engaged because they can experience and visualise every aspect of your life.
Key Takeaways on Autobiography Writing
An autobiography is a work of self-writing that covers the course of the author's life.
There are four types of autobiographies: full autobiography, autobiography essay for college, memoir, and personal essay.
Read the above article to learn how to start an autobiography essay.
Tips for writing an autobiography essay – use the first-person perspective, read examples and add vivid details.
Autobiography is a subcategory under Biography.
A memoir is a part of the author's life, while an autobiography accounts for a person's entire life.
FAQs on How to Write an Autobiography Essay
What are the three parts of an autobiography?
The format of an autobiography includes an introduction, body and conclusion. The opening has the key ideas, the body of an autobiography consists of all the occurrences, and finally, the conclusion sums up your autobiography
What is an example of an autobiography?
Examples of autobiography include "The Girl Who Stood Up for Education and was Shot by the Taliban by Malala Yousafzai (2013)". Take a look at the article to read more examples. 
How to start an autobiography about yourself examples?
Here are seven steps how to start off an autobiography:
1. Refer to an example
2. Do a thorough research  
3. Focus on the Highlight of your Autobiography 
4. Make a Detailed Outline 
5. Make a Draft 
6. Give it some time
7. Proofread