In early 2017, I sent a fiction book proposal to seventeen literary agents. I read over a dozen guides on 'how to start a novel, book proposal.' I tweaked the synopsis to perfection and made sure my proposal met their submission guidelines.
Outcome: Eleven agents rejected my proposal blatantly and six of them never replied. All eleven replies had one complaint in common – the 'first chapter' wasn't promising and it wasn't something that'd entice the publishers.
I am not writing this blog to tell you how it took me two years to finally get the book published. I am not here with a success story. I'm here to share with you the most promising tips for writing a book and – lay a strong foundation, make a promising beginning, and kick-start your story with a bang!
Before I talk about how to start a novel, let me share a hard truth all authors must accept:

'As an author, you need to write about 300-pages for the story to classify as a 'novel,' but once your book is in a reader's hands, you've only about three pages to capture their attention enough for them to finish the story.'


Tweet
The same holds true for literary agents and editors who are hungry to find a strong reason to commit to the story. They judge the first few pages most severely and if the book fails to strike them, it ends up in the trash can.

With these facts in mind, Let's me take you the different ways to start a novel. Let's see how you can give your readers enough reason to stick to your characters, associate with their problems, and become a part of their journey ( in just a few pages):

1. Start with a Catchy Opening
A book shouldn't be judged by its cover. It should be judged by its opening sentence. Your first few sentences are where your creativity and literary genius should shine. 

Tweet
In Stephen King's words, "An opening line should invite the reader to begin the story. It should say: Listen. Come in here. You want to know about this."
If you want to know how to start a story, grab a couple of your favourite novels and go through their first line. In case you don't have time for that, scroll down through these ten promising opening sentences.

Warning: If you haven't already laid your eyes on these books, you'll definitely wish to pick your next here.

"It was a pleasure to burn."

-Fahrenheit 451 By Ray Bradbury


"It was a bright cold day in April, and the clocks were striking thirteen."

-1984 By George Orwell




"Justice? You have the justice in the next world, in this world, you have the law."

-A Frolic Of His Own By William Gaddis


"In a hole in the ground, there lived a hobbit."

-The Hobbit By J.R.R. Tolkien

"Every summer Lin Kong returned to Goose Village to divorce his wife, Shuyu."

-Waiting By Ha Jin

"You better tell nobody but God."

-The Color Purple by Alice Walker




"They shoot the white girl first."

-Paradise by Toni Morrison

"All happy families are alike; each unhappy family is unhappy in its own way."

-Anna Karenina by Leo Tolstoy




"We started dying before the snow, and like the snow, we continued to fall."

-Tracks By Robyn Davidson




"Inayah's world stopped when she took in the scene in front of her."

-The Chapter Black by Bushra Rahmani

2. Starting a novel with action
When you begin the story with an action, you put your reader right into an immediate scene. You get their attention instantly, and you make the readers seek answers about why something happened or what could happen next.

Through an action-oriented beginning, the reader experiences the intrigue of seeing, hearing, tasting, touching, and feeling what your character does. Here's an example of one of the simplest (and equally captivating) action-oriented beginning:

'Cash isn't the only thing I take from my father's study when I leave home. I take a small old gold lighter – I like the design and feel of it – and a folding knife with a really sharp blade.'

– Haruki Murakami, Kafka on the Shore (2005).

With an introduction like this, the reader is compelled to wonder why the narrator was looting his father's study and what he was going to do with a sharp knife.

3. Starting a novel with an earth-shattering revelation
It's all about getting your reader's attention. Create the buzz. Grab the headlines. If that needs an earth-shattering revelation, do that. It's where you grab 'em by the balls or they push you out the door.

Tell them something that makes your reader unconsciously commit to your book, "That's such a fascinating thing to know, I'm in for the next thirty pages at least."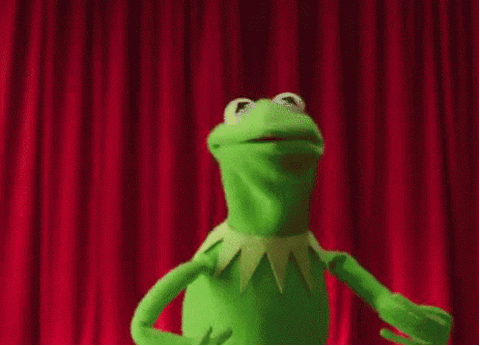 Don't worry if your revelation is lean or mean. This revelation could be a promise, an unproven idea, a controversial statement, a sin, a crime, an unethical thought, or merely a question most people avoid asking.

Talk controversy. Captivate. Entice.

Still confused about how to start a novel?

Have a look at these examples:

"Far out in the uncharted backwaters of the unfashionable end of the western spiral arm of the Galaxy lies a small, unregarded yellow sun."

– The Hitchhiker's Guide To The Galaxy By Douglas Adams

"I was born twice: first, as a baby girl, on a remarkably smogless Detroit day in January of 1960; and then again, as a teenage boy, in an emergency room near Petoskey, Michigan, in August of 1974."

– 'Middlesex' By Jeffrey Eugenides

4. Start a novel with dialogue
Dialogue is the fastest way for readers to get to know the character. Make the characters talk. Let their personalities unfold. Allow a natural flow, and spice it up with a tempting conversation. 


Tweet
The interaction between your character doesn't demand that you spell out the stakes of the entire story, but readers need a hint, an aroma of the meaty goodness that makes the conversation matter.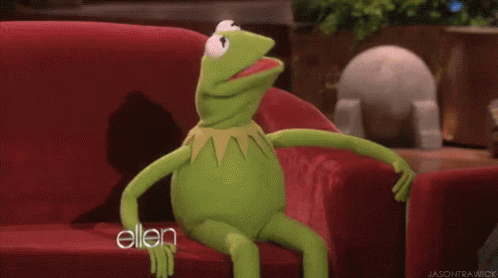 Have a look at these two examples:

"You better not never tell nobody but God."

– The Color Purple By Alice Walker


"Some dreams never let you sleep. And some dreams you dread sleeping back to. And there are some dreams which turn your life into a different and a better direction."

– The Cave Secrets Within, By Preiksha Jain
5. Introduce a compelling character
In any novel of any style or genre, characters are an integral part of the story. It's the characters who get the readers invested. No matter whether you tell the story from first or third POV, your opening chapter must introduce an important, compelling character with strong goals or motivations.

If your reader gets to the end of the first chapter and they don't feel for them, you are in trouble. If they cannot connect with your characters, chances are, they'll put the book down.

Here, don't mistake 'feeling' as love or hatred. Your readers don't have to love the protagonist. They don't have to hate/despise her. They don't need to know everything about her. But they must care about her (just enough to make the reader follow her through the hell!). Let your readers know who she is. Make them think of her. Whisper to them why her story needs to be read!

"The best way to ensure a compelling character introduction in Chapter one is to get to know that character before you start writing. Take time to create their identity, work out their voice, their personality, their unique perspective, and their importance to the story."

Having a couple of supporting characters talk about the main character is a great technique for character development. It is generally not done in the first chapter, but what's the harm in trying something that's not done 'usually'?