Learn what is a blurb, why it is important, how to write a book blurb that sells and review best book blurb examples.
When you enter a bookstore, apart from being overwhelmed by the sight of so many books, what else do you do? You look around to find the book you have wanted to read all week.
Now that you have entered the section where they keep the books of the genre you are looking for, you will scan through the books with enticing book covers.
Once a book with an interesting cover does catch your attention, the first thing you do is, flip the book and start reading.
What you read first is actually the book blurb. It is that piece of information about the book which will determine whether it will go with you back to your house, or will it be replaced by another book.
What is a Blurb?
A book blurb is a promotional piece of information about the book written on the backside of it which reveals nothing about the book but allures the target reader into purchasing the book.
As a writer, we often struggle with writing a blurb; writing about our book in short, concise and lucid words so that it sells itself.
Before I give you some book blurb examples, I would like you to know why it is so important for us writers to write an interesting, enticing and a selling book blurb.

One thing you would need to remember is,
Blurb = Marketing of your Book.

Tweet
All of us write stories, novels, non-fiction books. Most of us get stuck at how to write a novel, some of us, at writing our protagonist, many at marketing their book. And a lot of us simply cringe away from writing a book blurb.
A blurb is just like a movie teaser, only with less hassle. An effective length of 100-200 words on the backside of the book will ensure if the reader will buy your book or not. But, a book blurb is NOT the synopsis or summary of the book.
Back Cover Contents of a Book:
There are different terms for all the information printed on the backside of a book:

1. The Book Description:
It is everything printed on the backside of the cover, which includes the blurb, reviews, author's bio, name of the publishers and sometimes, the name of the cover designer.

2. A Book Blurb:
As mentioned earlier, concise lucid information about the book and what it contains, basically for it to capture the reader's attention.

3. Book Review:
These are the one or two-line sentences, usually with only adjectives which work as a feedback of the book.

3. The Book Summary:
It is the short but detailed outline of the book, basically written for the editor or the publisher to sell the idea of your book.

What does a Blurb Include?
A blurb usually includes the following:
Genre 
Elements of interest
How to Write a Book Blurb: 4 Beginners Tips
How to Write a Blurb: 7 Advanced Tips
Step-by-step guide to creating book blurbs that sells
Step 5: Read Blurb Examples
When it comes to writing book blurbs, each genre has a different style.
Find out what others have done in your genre. Pick up the most popular books in your genre and read their blurbs. Create a collection of your favorite book blurbs before you begin.
This will help you understand standard practices for writing book blurb according to genre. For example, bullet points work well in business book descriptions, but they won't compel readers to read a romantic novel.
In the next section, I've put together some of the best examples of book blurbs for your reference, and key learnings from each. You can skip directly to book blurb examples if you are want.
Step 6: Introduce Primary Themes
Is your book about romance? Redemption? Justice? Sacrifice? Vengeance? Adultery? Animosity? Your book blurb should convey the primary theme to the reader.
If your target audience is the one that reads suspense and thriller, you would depict a conflict that identifies with the murder, mystery, crime or vengeance.
If your book is about self-help, or food recipes, or 'how-to's, your blurb should speak about the same. Identify the primary theme and include it in the blurb. It's a tip to the quick selling of your book. 
Step 7: Entice, Don't Summarize
The blurb is not meant to be a summary of the book. Blurbs are mostly used to explain why readers should read the book. It doesn't tell them what they'll find inside.
You should tell your readers enough to pique their interest. Don't give away all your secrets and fun stuff, though. Teasing and temptation are your keys here.
Step 8: Do not use clichés
Even though some expressions and idioms seem clever, let's face it, many of them are overused and elicit only an eye roll. If you want a blurb that stays fresh for years , avoid worn-out cliches and phrases.
No matter how great such sentences make your blurb look good but these are overused and obsolete. You would not want your readers to put down your book just because they found the blurb too basic and nothing extraordinary. 
Step 9: Use Emotional Appeals
For novels, emotional appeal seems obvious, but how about nonfiction?
Even though establishing credibility is critical, what ultimately motivates people to purchase is their emotions. Gerald Zaltman, a Harvard professor, says 95% of purchase decisions are emotional.

People read self-help books to find solutions to problems in their lives, so prove to them that you can help them. Let them feel you understand where they are, and give them hope that things will get better.
Step 10: Use Freytag's Pyramid
You can also use Freytag's pyramid to write blurb for your book.
Set the scene. Introduce the characters and the setting. When writing fiction, you simply describe how the conflict in your novel thickens.
In nonfiction, you'll describe or list a couple of problems that your readers are experiencing and need help solving.
In both formats, make the readers think that the resolution will come when they buy the book.
Step 11. Write Multiple Blurbs
When you're done writing one blurb, write a couple more. Blurbs are short. You can quickly write several samples with radically different content or tone in some time. Get feedback from friends and fans on different versions of your blurb.
Can't make a decision yet? The blurb of your ebook can be easily changed if you sell it on Amazon. Test each blurb to see which one gets you more sales. Depending on your ebook, one week may be enough time to determine the best blurb.
Bonus I: Try a Different Approach
Almost everyone writes the blurb like prose. If you wish to catch your target reader's attention more quickly, try something different, like Poetry.
The Chapter Black by Bushra Rahmani has the blurb example which is poetic, rhymes and speaks about an acid attack survivor. 
Here, have an example: 
"She is young and radiant, Until he throws corrosive acid in her face.
Her plans are in pieces, Her pain is unbearable, and her life is a disgrace.
The man who was once smitten by her looks, Now denies having met her in his lifetime.
In the world obsessed with external beauty,  Living with a facial deformity is indeed a crime.
What do you reckon she'd do? Let her scars take over her? Let her faceless identity crumble? Let her heart find the vigor?
If you respect courage, If you are not obsessed with a pretty face, If you value endurance, Here's a journey you need to trace." 
Bonus II: Avoid Misleading Blurb
Suppose, your book is a non-fiction about how to cook Italian food and your blurb speaks about it like a Mexican cuisine, it's obvious your target reader will get confused and won't even shy away from keeping it back on the shelf and move on.
So, avoid the blurbs which do not speak about what your book actually consists of. 
9 Book Blurb Examples and What to Learn from Them:
We can learn a lot from bestselling books if we examine the book blurb closely. I've done the homework for you and analysed top book blurbs examples. Let's review each and see how teach us a great deal.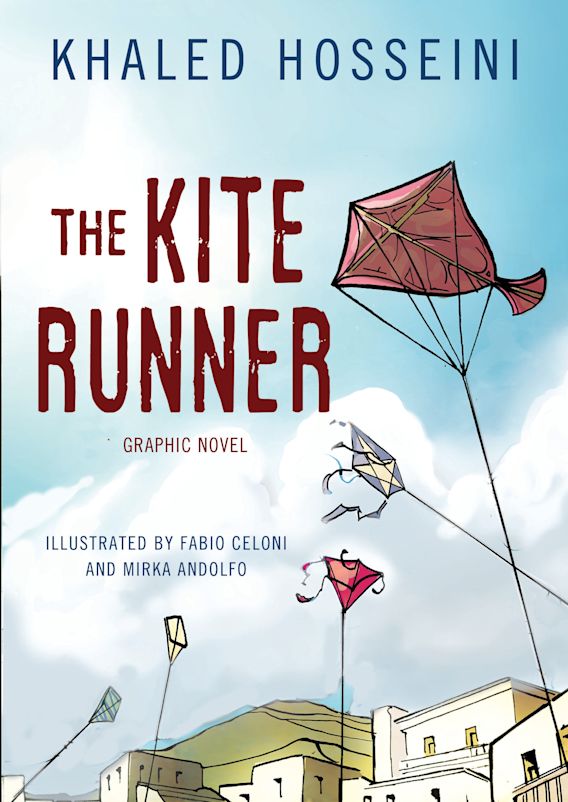 #1. Blurb Example (The Kite Runner):

"Afghanistan, 1975: Twelve-year-old Amir is desperate to win the local kite-fighting tournament and his loyal friend Hassan promises to help him. But neither of the boys can foresee what will happen to Hassan that afternoon, an event that is to shatter their leaves.

After the Russians invade and the family is forced to flee to America, Amir realizes that one day he must return to Afghanistan under Taliban rule to find the one thing that his new world cannot grant him: redemption."
Key-Takeaway

s:
In this blurb example, the main character, Amir is introduced
The goal 'redemption' has been depicted
The conflict, an event that shatters main characters' lives, is shown.
All of this is written in a simple but engaging way.
It arouses the interest in a reader to know more and that's how the blurb sells the book.

2. Cloud Altas by David Mitchell: Blurb Book Examples

You do not want your readers to know everything from the blurb and you will not want your reader to get confused or uninterested upon reading the only sentence of your blurb. You will be required to keep your blurb short, crisp and lucid.
Let's take a look at this book blurb example:
#2. Blurbs Example (Cloud Atlas):

"Six interlocking lives- one amazing adventure. In a narrative that circles the globe and reaches from the 19th century to a post-apocalyptic future, David Mitchell erases the boundaries of time, genre and language to offer an enthralling vision of humanity's will to power, and where it will lead us."
Key Takeaways:
David Mitchell's Cloud Atlas is a simple, concise and crisp narrative of what the book contains
Blurb is short yet it has everything ranging from the setting of time, number of characters and the goal.

A good blurb is in the third person, an omniscient narration which will have a better impact on the potential reader.
Check this book blurb example out: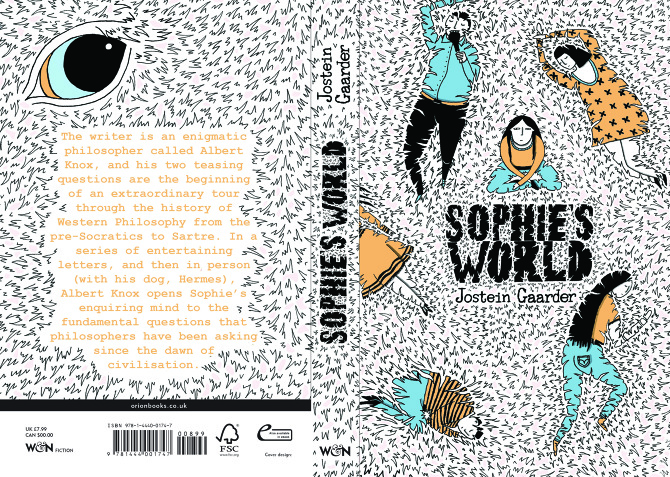 #3. Book Blurb Examples (Sophie's World):

"When 14-year-old Sophie encounters a mysterious mentor who introduces her to philosophy, mysteries deepen in her own life. Why does she keep getting postcards addressed to another girl?

Who is the other girl? And who, for the matter, is Sophie herself? To solve the riddle, she uses her new knowledge of philosophy, but the truth is far stranger than she could have imagined."
Key Takeaway:
Sophie's World's blurb is a perfect example of a captivating, third person narrative about the book.
The author asks questions that compels readers to think, eventually building curiosity and intrigue to read more.
4. Outlander by Diana Gabaldon
#4. Book Blurbs Example (Outlander):

Scottish Highlands, 1945. Claire Randall, a former British combat nurse, is just back from the war and reunited with her husband on a second honeymoon when she walks through a standing stone in one of the ancient circles that dot the British Isles. Suddenly she is a Sassenach—an "outlander"—in a Scotland torn by war and raiding clans in the year of Our Lord . . . 1743.

Claire is catapulted into the intrigues of a world that threatens her life, and may shatter her heart. Marooned amid danger, passion, and violence, Claire learns her only chance of safety lies in Jamie Fraser, a gallant young Scots warrior. What begins in compulsion becomes urgent need, and Claire finds herself torn between two very different men, in two irreconcilable lives.
Key Takeaways:
Introduction of main character, external conflicts, and inciting incidents in the blurb.
Theme of the story is apparent (danger, passion, violence)
Author builds suspense with two paragraphs only
No use of complex words or phrases
#5. Book Blurb Examples (To Kill a Mockingbird):

'Shoot all the bluejays you want, if you can hit 'em, but remember it's a sin to kill a mockingbird.' A lawyer's advice to his children as he defends the real mockingbird of Harper Lee's classic novel – a black man falsely charged with the rape of a white girl.

Through the young eyes of Scout and Jem Finch, Harper Lee explores with exuberant humour the irrationality of adult attitudes to race and class in the Deep South of the 1930s. The conscience of a town steeped in prejudice, violence and hypocrisy is pricked by the stamina of one man's struggle for justice.

But the weight of history will only tolerate so much. To Kill a Mockingbird is a coming-of-age story, an anti-racist novel, a historical drama of the Great Depression and a sublime example of the Southern writing tradition.
Key Takeaways:
Introduction of theme, conflict, and main character
The author creates hook with the first sentence itself ('Shoot all the bluejays you want…)
The beginning immediately captivate the attention of the target readers and ending entices them to read more
Use of Tease and Tempt strategy
A good, intriguing blurb is short, precise and concise. Another gripping book blurb example, that is short, interesting and yet again lucid is 'The Color Purple':

#6. Blurb examples for books (The Color Purple)

"Set in the deep American South between the wars, it is the tale of Celie, a young black girl born into poverty and segregation. Raped repeatedly by the man she calls her 'father', she has two children taken away from her, is separated from her beloved sister, Nettie, and is trapped into an ugly marriage.

But then she meets the glamourous Shug Avery, singer and magic-maker – a woman who has taken charge of her own destiny. Gradually Celie discovers the power and joy of her own spirit, freeing her from her past and reuniting her with those she loves."
Key Takeaways:
The blurb doesn't contain long sentences
It is precise and crisp and exactly what you'd call a promising one.
It sets up just enough backstory to help us understand the main conceit
It's good to end a blurb with a hook or an exciting sentence or a question. I learnt that from Katherine Rundell's The Explorer:
#7. Book Blurb Examples (The Explorer)

"From his seat in the tiny aeroplane, Fred watches as the mysteries of the Amazon jungle pass by below him. He has always dreamed of becoming an explorer, of making history and of reading his name amongst the lists of great discoveries. If only he could land and look about him.

As the plane crashes into the canopy, Fred is suddenly left without a choice. He and the three other children may be alive, but the jungle is a vast, untamed place. With no hope of rescue, the chance of getting home feels impossibly small. Except, it seems, someone has been there before them…"
Key Takeaways:
The blurb ends ends on a mysterious note and a hook.
It doesn't give away the whole story, instead explicitly define only the elements needed to understand the hook
A blurb of The Girl With All The Gifts by M.R. Carey what you'd call an appropriate, bewitching and a promising example and it does not give away the whole story.
#8. Examples of book descriptions (The Girl With All the Gifts)

"Every morning, Melanie waits in her cell to be collected for class. When they come to her, Sergeant Parks keeps his gun pointing at her while two of his people strap her into the wheelchair. She thinks they don't like her. She jokes that she won't bite. But they don't laugh."
Key Takeaways:
Readers can easily picture the scene in the blurb by the first two sentences:
This blurb pushes the narrative forward by describing the story's inticing incident.
#9. Book description example (Killing Floor):

Ex-military policeman Jack Reacher is a drifter. He's just passing through Margrave, Georgia, and in less than an hour, he's arrested for murder. Not much of a welcome. All Reacher knows is that he didn't kill anybody. At least not here. Not lately. But he doesn't stand a chance of convincing anyone. Not in Margrave, Georgia. Not a chance in hell.
Key Takeaways:
This book description perfectly captures the no-nonsense, hard-boiled narration style of the book.
Short sentences and sardonic interjections ("Not much of a welcome" and "not a chance in hell") capture a traditional hero.
The blurb conveys the setting of the story. Readers aren't aware of Margrave, but its context tell this is not a friendly town.
In Closing:
Now that you have come across plenty of blurb examples for you to explore on the hems of the words and knit something out of your own, just remember that a good blurb is a key to selling your book.
With a blurb beginning and ending with an interesting and a gripping sentence, the readers are sure to look inside your book and take it home with them.
FAQs on Blurb Books:
1. How many paragraphs is a blurb?
Blurbs are not book summaries; they are meant to entice and attract potential readers.
Aim for 150 words (the guideline is between 100 and 200), usually written in three or four short paragraphs.
Give your first sentence a lot of thought. Unless people are tempted to read on, they won't read the next sentence.
2. What makes a good blurb?
Short blurbs are best. Readers are likely to scan many blurbs in a short period of time, so it must grab their attention. If you want yours to stand out, it must be concise and engaging from the start.
3. Is a book blurb and summary same?
A blurb is NOT a summary of the book but a chunk of information about it which includes the main character and the conflicts he/she will face, maybe the antagonist, and question about the ultimate goal. Blurb isn't a summary, but a teaser for a book.
4. How to write a book blurb?
Here are few important tips on how to write a book blurb:
1. Identify the genre and the central idea
2. Introduce your protagonist right away
3. Build intrigue around the main conflict
4. Make it short and punchy
5. No spoilers, no matter how tempting
6. Avoid overused phrase
7. Don't give everything away
8. Focus on readability
9. Learn from blurb book examples