We walk into a bookstore, and before deciding which book we want, we explore. We explore the aisles and look for something that catches our attention in an instant. A book that has an appeal to the eyes.
It is a well-known fact that we buy only what treats our eyes. As a reader, I look for a book with a cover that speaks to me, my eyes and my mind. 

Tweet
Thus, knowing how to design a book cover or whom to hire for the job becomes important.
Why and How to Design a Book Cover
Imagine a book not meeting a potential sale. Why? Because the design of the book cover was so basic and out of the theme that no-one took a second glance at it. And if, by any chance, they did, they confused it for something the book wasn't about.
These things are real, and they happen to the best of us. But the smart of us either know how to design a book cover, or they know whom to hire for a magnificent, captivating book cover.
An author's job isn't merely to write the book, edit it to his/her own content and look for an agent or self publish it. Whether you are self-publishing your book or going for traditional publishing, the book cover is what is going to make your book stand out on a physical bookshelf as well as online bookshelves.
Where do you want to sell your book?
Before moving on to designing the book cover, determine where you want to sell your book- as an eBook on Amazon or in the book stores where readers can pick up your book and flip through the pages, or both.
The reason behind this question is that in the eBook, the design will be different because it has to be more distinctive with larger text so that the readers spot your book amidst a thousand others.
Let me give you a step by step description on how to design a book cover:
Find the book cover ideas: If you have decided to go for self-publishing, it's time to design your book cover or hire someone to do it for you. The first step in designing a book cover is to look for book cover ideas. It mainly involves searching through the book covers of your genre, theme and with similar titles.
If your book is nonfiction, the design of your book cover will refect the message that goes to your brain. In the case of the fiction novel, your book cover will reveal the message that strikes your emotions.
Surf through the Amazon bestseller books under your genre and observe the type of colors, font, layouts they use. Notice the graphics and images they use. Look for those elements that grab your attention in an instant.
For example, romance novels will most often feature the happy couple, a sunset or an autumn background. Mystery/thriller novels will usually display a black-green coloured background with a person with a suitcase in their hand, gazing into the distance.
So, know your genre, stick with it and research accordingly.
Book Covers on Amazon: Amazon provides you with a large array of book covers according to your genre. Even if you don't want to design a book cover on Amazon, you can simply browse through the wide variety of covers. It will clear your vision on what your book cover should look like.
When you find something that catches your eye immediately, right-click on the book cover image and save it on your desktop. It further helps you with designing your own book cover.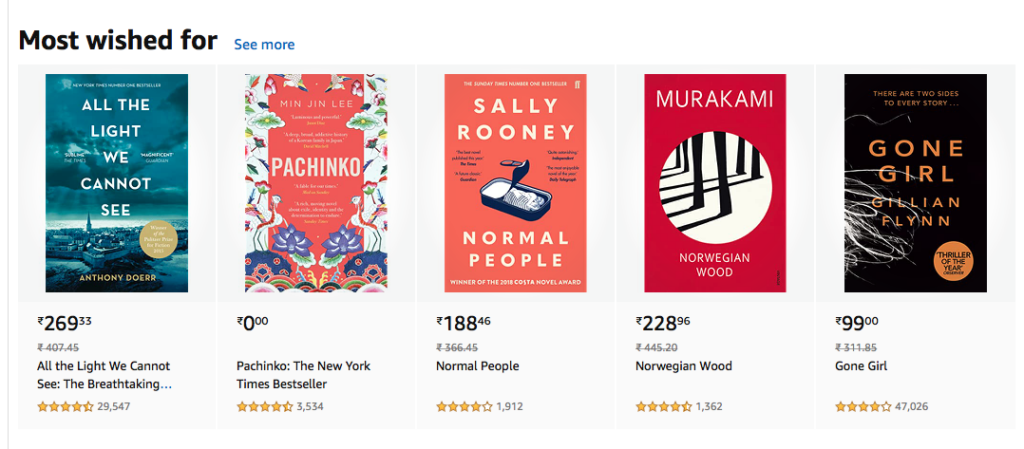 Pinterest: Pinterest is another place for a wider variety of book cover ideas to browse through. You can save the pins of the covers which appeal you and refer to them later. Pinterest serves as the best place for inspiration for book cover ideas.
The next step is to decide whether to hire a book cover designer or choose the book cover design tools. Because this is important.
Choosing between hiring a professional designer or doing it yourself can be hard. But keep yourself ready in any case. I'm going to provide you with information on both ways.
How to Design a Book Cover Yourself.
While self-publishing your book, if you decide to design a book cover yourself, determine the following things before finally designing it.
1. Elements of Book Cover: A book cover is not only the front cover with the name of the author and the book. These necessary parts are the front cover, the back cover and the spine which connects both the covers. In a hardback book, the pages are printed on the boards and are either glued or sewn together. In a paperback book, the pages are glued together and then cut to the size of the determined dimensions.
There are other premium options in printing available too: 3D Spot UV, Interior Foldouts, Endsheets in Hardcover books, Layflat Binding, Foil Stamping, Metallic Printing, Embossing, etc. These are high-quality designs and add to the cost of publishing.
2. Market Research: Consider the genre-based printing; genres like romance, thrillers, horror sell better in paperbacks whereas Biographies, Children's book, Encyclopedia, other non-fiction books sell better as Hardcovers. The cover designs of thrillers, horror, romance, mystery have had standards set for decades.
3. Know which components you want to emphasize: The most important feature of the story is what, often, reflected in the book cover. Figure out that one important thing that your design should stress on.
If it's a nonfiction book on Parenting, you can design a cover with a small hand holding a bigger hand. If it's a murder mystery, you can show a person's silhouette or the murder weapon, or something entirely mysterious.
While designing the cover, consider these components: theme, setting, characters, topic. And then design the book cover with one of them.
If you are planning on writing a series, figure out the titles of the upcoming parts that can be linked with the first part in the series. If the author is an established one, then their book covers will have a specific something: the brand. It will help the readers identify the book without looking at the author's name. That can be the font of the book title, the background, the color schemes, that one element that appears in each book.
4. Graphics, fonts, and Image: Book covers become all the more beautiful with graphics, illustrations, images, and strong and appropriate fonts. It can be cartoonish, real-life people, abstract designs, modern typography. These should reflect the message the story has. Natural settings, typefaces, vintage styles bring out the setting of the story.
The kind of Fonts you use for your book also depends upon the genre, theme and the setting of the story. For example the font of a nonfiction book about relationships will be different from a science fiction book.
There are the tools and softwares with the help of which you can design your book cover:
Microsoft Word. It might sound weird but you can actually design a beautiful book cover using MS Word. You can watch Derek Murphy's tutorials on how to design a book cover by understanding how to make a simple cover with balanced colour schemes and an impressive font. This tutorial will also tell you where to look for the graphics, images and illustrations.
Placeit. If you harbor no designing skills, and want to download no more designing softwares, Placeit is the best place for you to design your book cover. Simply go to the book cover maker, write your name and the title of your book, choose from the graphics, pick the background and you are good to go.
Canva. This design tool is the most popular amongst the aspiring writers and non-designers. With a vast range of free templates, images, backgrounds and features, you can design a book cover on your own. The images include millions of vectors, stock photos, graphics, illustrations. It has got icons, filters, hundreds of fonts with varied shapes and sizes.
Adobe InDesign. After learning from the tutorial, you can design your book cover using Adobe InDesign. It has got advanced features with the help of which you can create your book cover with better designs.
DIYBookCovers.com. This is Derek Murphy's own website where he provides you with templates that are customizable. With a training video, you can learn how to design your book cover.
All these options serve best for the indie writers who want to go for budgetary self-publishing of their book.
There are sites that offer you images for free, as long as you give them the credit.
Pixabay
Flickr
Pexels
Unsplash
Wikimedia Commons
Free Images
There are websites which offer a wider range of images at cost per photo:
Shutterstock
Depositphotos
Stock Unlimited
How to Get a Book Cover Designed.
Let us now talk about whom to hire and ask for referrals for designing your book cover.
This option is a costly one. But, definitely more worth than when and what you create yourself. Because let's face it, a good writer may not necessarily be a good graphic designer. The best of us can write, edit and even format our book. But hiring a professional graphic designer, although expensive, can prove to the best for your book cover.
1. Reedsy.
This website is my personal favourite as it is one stop shop for the writers. You find editors, marketers and graphic designers who have already worked with well-established and renowned authors in the industry. Each designer on Reedsy knows his/her job well enough to design the book cover of your dreams.
2. Fiverr.
Fiverr is one of the most popular websites for editors, proofreaders, formatters and graphic designers. For getting your book cover designed and even your author logo, all you have to do is create an account on Fiverr and choose out of the people who can do your job. You can hire one on the basis of the reviews and ratings and the price range beginning from $5.
3. 99designs.
You go to 99designs, create a design contest, and tell the designers what you are looking for. And in this manner, you get to choose your favorite from multiple options. In case you don't like any of the designs, your money is returned. Apart from the book cover, 99designs offers you author logos and business cards.
There are websites where you find readily book cover designs at affordable prices. Customisations are available for both the prints (paper version as well as eBook)
Author Packages. For both eBook and Print book covers. Besides this, they offer formatting services depending upon the print version you choose.
Damonza. It provides you with an additional 5% discount at the checkout. Damonza gives you specialist quality book cover designs for potential and bestselling books of all genres.
Jeff Brown Graphics. Especially for sci-fi and fantasy novels, this book cover designer offers you the best cover designs for your book.
Covertopia. It has got pre-designed bestselling book covers at your disposal.
Candescent Press. Alongside designs of book covers, it also offers you formatting services.
Know the right dimensions of desired book cover:
Amazon KDP: 2,560 x 1,600 pixels (recommended, in JPEG or TIFF)
Apple iBooks: 1,400 x 1,873 or 1,600 x 2400 pixels (JPG or PNG)
Barnes and Noble: Rectangle in height and 1,400 pixels wide (JPG or PNG)
Kobo: 1.600 x 2,400 pixels (JPG or PNG)
Make a comparison and know the best.
You have gotten the designs, but you are confused between the two or three mock-ups. Put them on Facebook Groups for Writers for the other writers as A, B and C option, to take a look at them. Whichever gets the maximum likes, go for that cover design.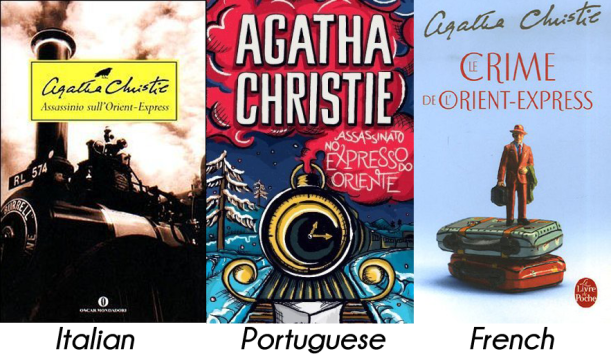 Conclusion
You have your book written, edited and proofread. You have gotten your book cover also. The questions arise from what I said in the beginning.
Does the cover speak to your mind and heart?
Does it reflect the message of the story?
Do the colours and the image make a strong impact on you as a spectator?
Does the comparison test bring out the best?
If your answer is YES to these questions, then your book cover is the one!